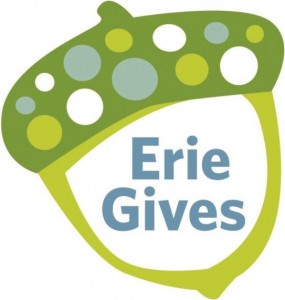 Whether it's helping folks get back on their feet after a disaster like last year's tornado, or helping folks stay on their feet by putting in a new sidewalk on Smiley Hill, or preparing our preschoolers for success when they enter Kindergarten, or launching a new community radio station in Union City, or providing our six-week summer enrichment program Camp SMILE for children 7-12 years old, the staff and volunteers at the Center work every day to support children and families in our region. More than 300 families are regularly served through the many programs the Center offers.
Please support the Center on Erie Gives Day! Make your tax-deductible contribution go even further by giving on Tuesday, August 12th when both the Union City Community Foundation and the Erie Community Foundation will add a prorated match to your contribution at http://www.eriegives.org/ or call the Erie Community Foundation directly on Tuesday between 8am and 8pm at (814) 454-0843, and designate your contribution to the Union City Family Support Center.
We appreciate your support on Erie Gives Day and every day. Looking for a fulfilling and impactful volunteer experience? Contact the Center at 438-7550. We would love to work with you! Thank you for your support!