The mission of the Union City Family Support Center is to empower families by providing them with social, health, and educational services. Our programs provide Union City parents with information and support in raising their children, and our services are designed to secure the potential of every child and every family in Union City.
Is Your Child Ready To Go?
Those of us who have raised children know that unfortunately, they don't come with a set of instructions! For the most part, we rely on common sense, what our parents did in raising us, and a great deal of love. But is this really enough? How many of us realized when our kids were only a few months old, that one of our most important tasks as parents was to already be preparing them for kindergarten? Here at the center we offer classes for parents and health & development screenings for children to ensure that every child arrives in the school system on time and ready to learn! Learn more about our Parents as Teachers program here, or call us at 814-438-6065 for more details.
We are proudly supported by United Way of Erie County.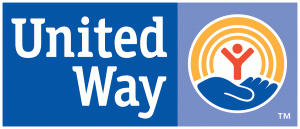 Click here to learn more about United Way of Erie County